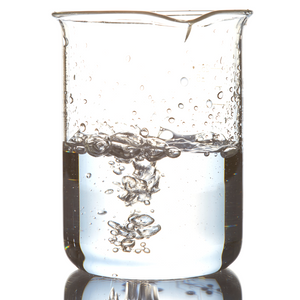 Carbomer Gel 1.25% 300ml
Carbomer gels have been used for a long time in skin care, and for good reason.  They  give the best texture to skin care products that has yet been devised. If you want to create that really expensive look associated with upmarket skincare there really is no alternative.
Unfortunately handling carbomer in small quantities is not straight forward.  The powder is light and easily blown around.  Swelling it in water takes some skill.  And it has to be neutralised, which if you need small quantities requires weighing out the neutralising agent very precisely.  And you need to be able to handle a very alkaline material, which throws up no end of health and safety matters that need to be attended to.
But these problems can be overcome with pre-neutralised carbomer gel.  This can be added formulations at between 20 and 40% to give them that consistency that makes products feel professional.  Although carbomer gels are hard to make, they are very easy to use.  The gel is simply stirred into the product and can be mixed in by hand.  Do bear in mind that the gel is shear sensitive, so will lose viscosity if too much work is done on it.  So don't add it with the aid of anything that applies high shear such as a Silverson mixer or a kitchen blender.
The gel is neutralised with sodium hydroxide and preserved with a blend of phenoxyethanol and ethylhexylglycerin.    It is made in a facility that works to Good Cosmetic Manufacturing Practice (ISO 22716) and is supplied with a full certificate of production giving details of batch number and date of manufacture and full disclosure of the quantities for compiling an INCI list. 
---